Include as many of these tips in your new home and you'll be thankful for decades to come!
Building a new home is no small decision – or investment! It pays to get it right the first time, and to make sure you include certain elements that guarantee you a lifetime of happiness – not regrets.
#1:Take the time to talk
"Fools rush in" is an expression worth remembering before you design your new home! Avoid any hasty decisions and talk your ideas through with your spouse and family members. Also, talk to homeowners that you feel have worthwhile knowledge and experience. Ask them what the most valuable inclusions are in their home – and what they would do differently if they have a chance. Speak to builders, read articles and think through as much as you can before you start.
#2: Choose your land carefully
When choosing your block of land, think about street noise, the type of neighbours you're likely to have, local amenities, and also the natural element you'll be exposed to. For example, will you be facing north? What about harsh breezes, sea spray, hot sun, dangerously close trees, or even local wildlife that could cause a problem?
#3: Design your home with the block in mind
Once you've chosen your block, it's to draw up your house plans. Maximise the potential of your house and land by positioning the house the correct way, including windows, doors, garden design and so on.
#4: Include natural light
Natural light will not only look beautiful, but it will fill your house with warmth, brightness and positivity. Natural light also changes throughout the day, offering up different moods and atmospheres. And the bonus? It will keep your electricity bills way down. Windows are the obvious source to include to maximise your natural light but don't forget skylights.
#5: Keep open-plan living in mind
A common expense for those renovating an existing house is wall removal because frankly, loads of teeny, tiny rooms aren't so functional. Instead, when drawing your house plans, keep open-plan living in mind with large, flow-through living areas. Privacy is always important though, so remember to create some areas where you can shut yourself away.
#6: Generous Bedrooms (for adults & kids)
There's a growing trend with modern house plans to design larger bedrooms, especially with open-plan living being popular again. Parents like to use this as a kid-free zone, including ensuite bathroom, balcony or patio area and perhaps even an extended lounge area. Kids will appreciate a larger area too; bedrooms are a place for playing, having fun with friends, watching movies and sharing secrets with besties! And, as kids are now staying at home longer, adequate space for a decent study and simply private space is also important – for the whole family.
#7: Go for high ceilings
High ceilings have two clear advantages; they keep the house cool by letting the hot air rise, and they give the illusion of space and significantly open up a room. When building your home, even adding an extra 20 to 30 cm make a remarkable difference.
#8: Include built-in storage
An incredibly important factor, storage – or the lack of – can make or break a home. Plan for more storage than you think you need, as most people underestimate their requirements. Include plenty of wall to floor storage which gives a neat, custom-design feel.
Built-in storage is also a way of maximising otherwise wasted space. Think about building in storage under stairwells, kitchen benches, beds or unusable areas in laundries or small rooms.
#9: Don't forget the power points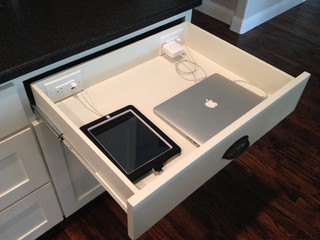 Nothing is more frustrating than not having easy access to power.Think carefully about the activities carried out in every room and make sure there are enough power points in your house floorplan to accommodate your needs. Areas that particularly need extra power include studies, kitchens, home entertainment areas and bedrooms.
#10: Avoid trends
Splashing out on the latest fashion colour for your tiles or even exterior wall colours can bite back at you. Latest colours can quickly grow tiresome, and repainting an entire house or re-tiling the bathroom may not feel like so much fun in a few years' time. Instead, go for classic or neutral colours and materials for your house interior design and have fun injecting punches of vibrant fashion colours in small areas, or purely with accessories.
#11: Don't overcomplicate finishes
Try to settle on a minimal amount of flooring and finishing materials when building your dream home. As a rule of thumb, choose fewer than three floor surfaces, such as carpeted areas, wooden floorboards and polished concrete. If you choose carpet for the bedrooms, make sure they are the same throughout.
#12. Include passive design
You can't underestimate the importance of passive house design. And when you are building from scratch, embrace as many of these elements as you can if you want to look forward to a lifetime of comfortable living and minimal energy bills! Factors include ceiling insulation, double glazed windows, house positioning to maximise light and ideal temperatures, vents to let hot air escape, thermal mass for natural heating and passive cooling to help stay cool over our long hot summers.
For more information on building a new home, call JFK Home Design Today: (08) 9355 1788